as published in WhatsNewJakarta.com 17 November 2015. 
If you haven't heard of BAM!, I am sure you will soon enough hear a lot about this new combo of a tapas slash sake bar. Affiliated with its Singapore counterparts under the same name, BAM! Is a brainchild of Pepe Moncayo, de former chef de cuisine of Santi, a Spanish restaurant of the late Michelin-starred Santi Santamaria whose
dramatically tragic end
deserved its own movie.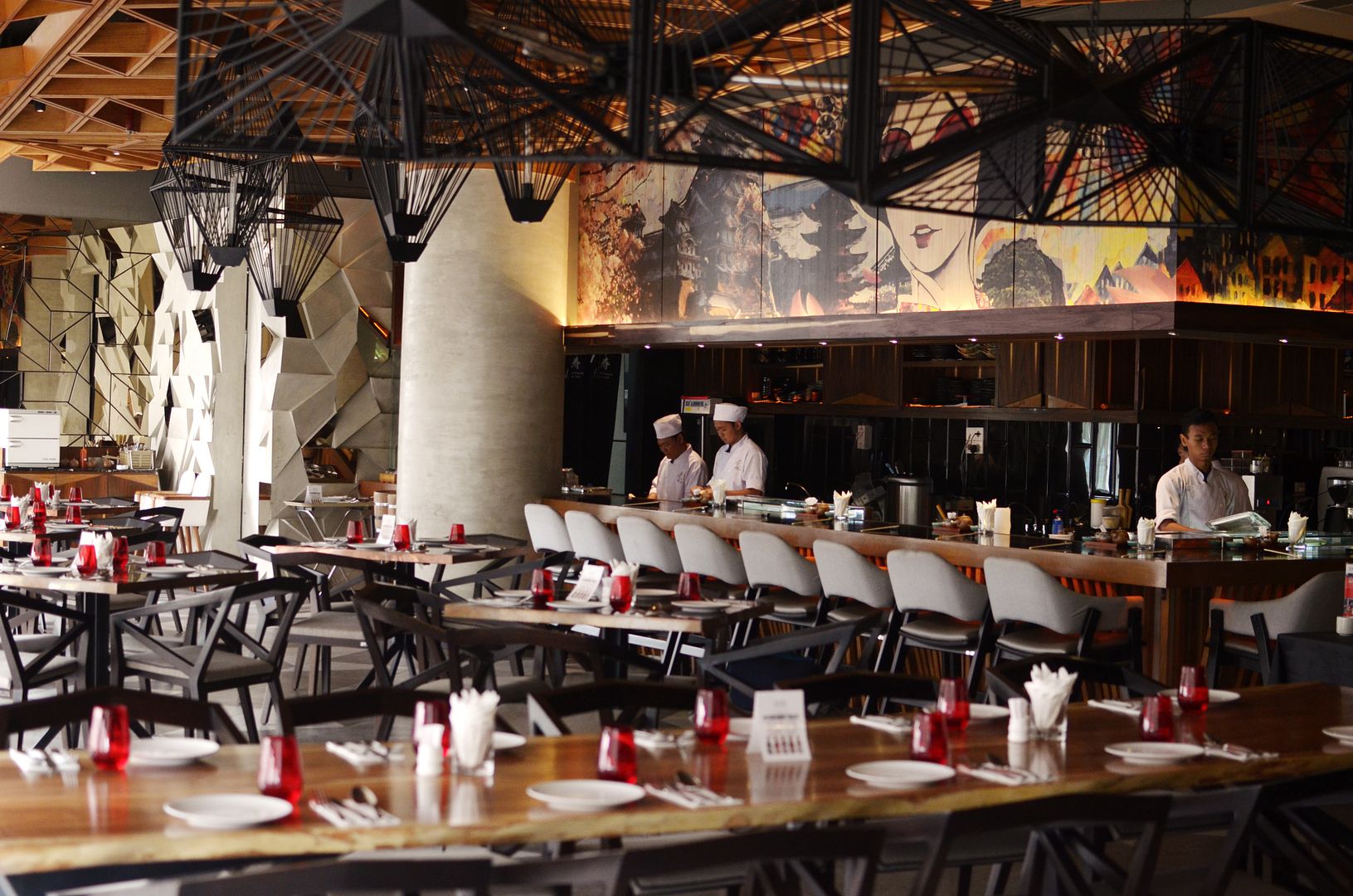 Here in Jakarta, BAM! shares space with Senju Omakase & Sake Bar. Omakase, or" I'll leave it up to you" in Japanese means that the guests usually leave it up to the chef to serve them his specials, or alternately the guests would also be able to order their favorite sushi or robatayaki menu, paired with sake. Bottom line, there's usually no menu. Although at BAM!, a menu is presented to give the patrons an idea of what the chefs could offer, and also for the young ones.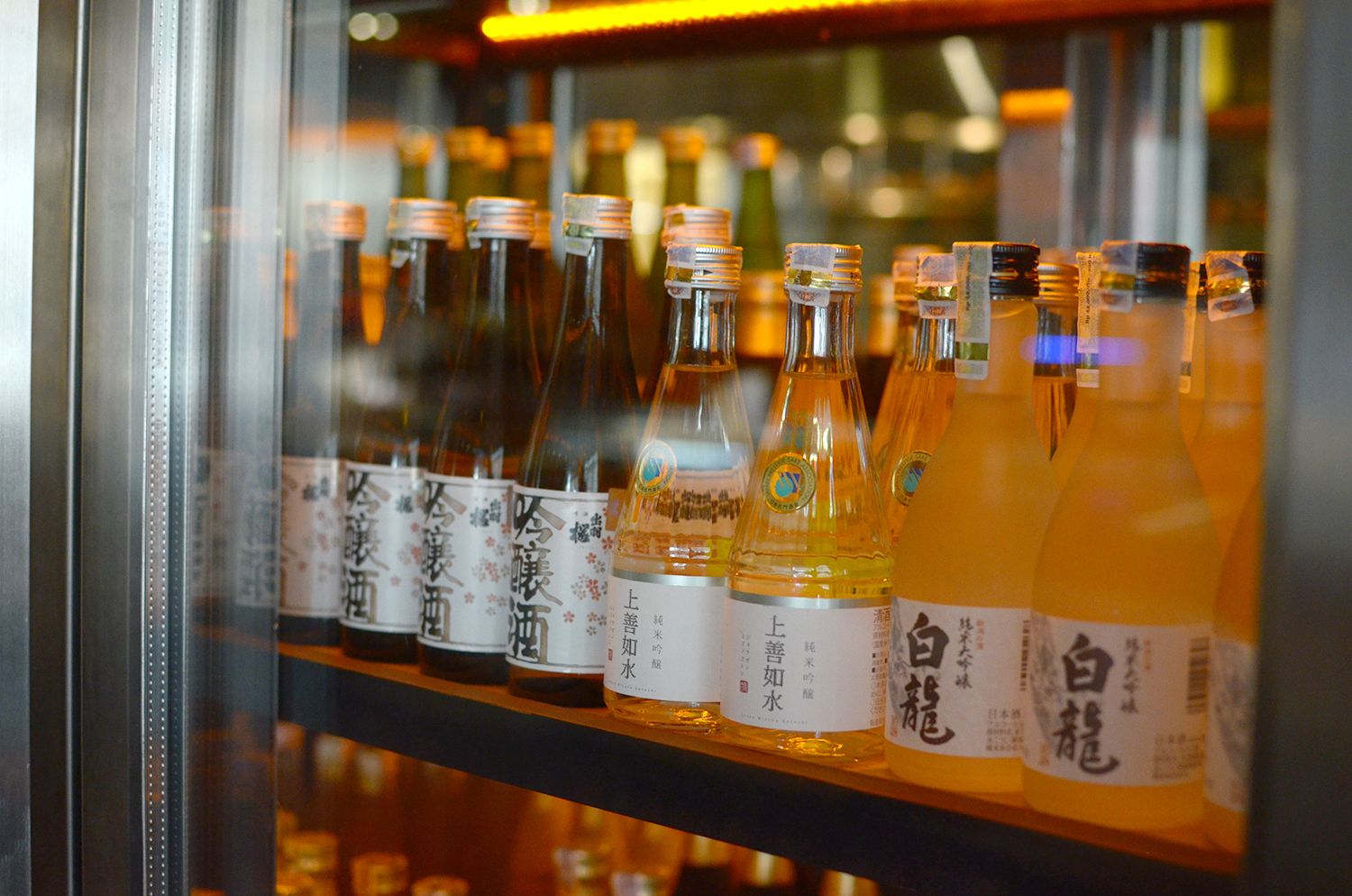 For the first menu, I was served with angel hair pasta with octopus, bamboo shoots, and freshly chopped chili. The octopus and the bamboo shoots lend a refreshing twist to this dish, and the sliced almond gave a pleasant texture; perfect for those looking for a simple lunch menu with a subtle tapas influence, like the
tako
or octopus.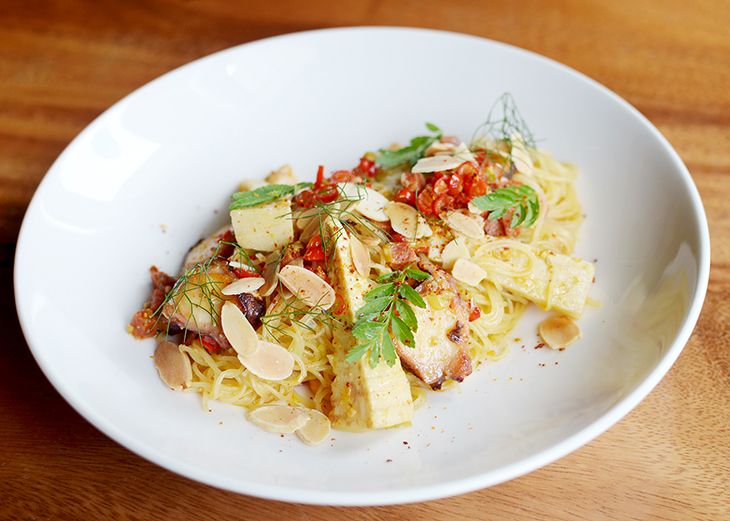 Chef Arturo then upped the ante by presenting one of BAM!'s signature, the characteristically sweet and succulent Japanese squid stuffed with Singaporean
otak
, sitting on a puddle of squid ink puree and flavorful
rostit
sauce which somehow able to beautifully blends the visually exotic dish into something mild and comforting, even.